Saturday, May 27, 2006
7 SQUARES RECEIVED!
In three days I have received seven (7) squares for Cindi's comfortghan! Thank you, ladies! Here are pictures of the squares.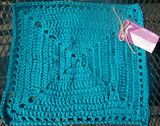 Square #1 was crocheted by Kathie Stamps.





Square #2 was crocheted by Kat Benz.





Square #3 was crocheted by Paula Pinchevsky.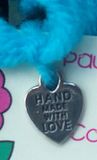 Paula also attached this adorable charm to her tag, heart-shaped that read "Hand made with love". Isn't that charming?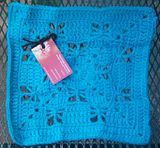 Square #4 was crocheted by Janet Guru.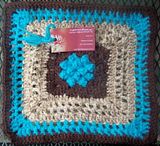 Square #5 was also crocheted by Janet Guru.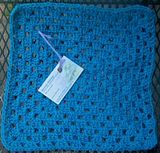 Square #6 was crocheted by Marianne Lang.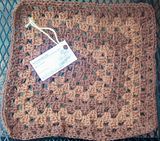 Square #7 was also crocheted by Marianne Lang.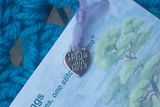 Like Paula above, Marianne attached small heart-shaped charms to her tags which read "Made with love". I must get me some of these charms. They are such a sweet touch to these squares.

Comments:
All the squares look wonderful! I have three to mail out to you as well. Just need to get up to the post office (tomorrow) and do it. What a wonderful thing to do for someone, so they know you care.
Thank you, Tina! I will certainly let you know when they arrive. Yes, I'm hoping this will bring much comfort to Cindi. Thank you for your touch to this endeavor! :)
Post a Comment
Links to this post:
<< Home